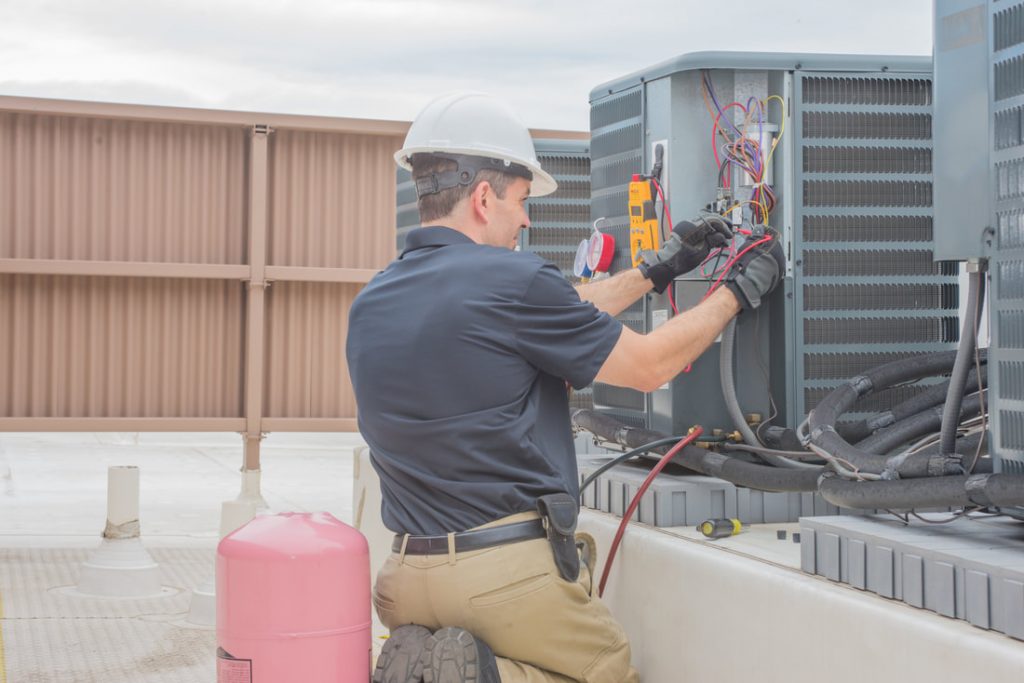 Although 90% of American households have a temperature control system of some kind, it can be surprisingly hard to find a good HVAC contractor.
If you are located in Denver, keeping your HVAC system running is crucial. With temperatures ranging from over 90 degrees in the height of summer and dropping into the minuses in winter—an HVAC failure can be a disaster.
To make sure your home is reliably protected against the outside temperatures, it's imperative that you find a good heating and AC contractor. This will ensure that your system stays in tiptop running condition. If there is a problem, and you have engaged a reliable HVAC contractor, they will be able to sort the issue on the double.
No waiting for days until the servicemen arrive!
If this sounds like your kind of service, then keep reading. Because we are about to share with you the top tips for finding the best heating and cooling contractors in Denver. 
Start by Googling Denver Heating and Cooling Contractors
The first step to tracking down the best contractors in your area is to get googling. Start by typing in something like "HVAC contractor in Denver".
The results that come up will give you an initial list of Denver HVAC companies to work from.
From here, go ahead and check out individual contractor websites. Do they look well run? Are the websites easily navigatable? If so this is a good sign that the HVAC company whose site you are looking at has at least invested in a good quality website that is well maintained.
Check HVAC Contractors' Licensing, Insurance, Guarantees, and Time in Business
While you are looking through contractor websites, it's a good idea to see if you can spot any kinds of references to certifications, licenses, insurance, guarantees, and time in business.
HVAC contractors in Denver must have a contractor's license. Members of their staff will also need plumbing and electrical certifications.
As far as insurance goes, having business insurance is not mandatory, but it is an indication that an HVAC contractor is operating professionally.
If you are after a great customer experience, take a look to see if the HVAC contractors you are considering make mention of customer satisfaction guarantees. If they do, this indicates that they are focused on making their clients happy and providing superior service.
Lastly, also see if you can spot how long individual heating and cooling contractors have been in business.
Older businesses have an established track record. However, a newly opened business is not necessarily bad news. In fact, they might have a competitive edge.
​Ask for Referrals From Friends
Another tip for tracking down a good HVAC contractor is to ask friends, family, and co-workers about their experiences with individual heating and cooling contractors in Denver.
If you enquire around, you'll be bound to get an idea of which companies are reliable, and which to stay away from.
​Check Online Reviews
Another way to check a heating and AC contractor's reputation is by analyzing their online reviews. You can take a look at their Google reviews, as well any testimonials they might have, and reviews on other sites such as Yelp.
​
When examining these, take into account that a couple of negative reviews doesn't necessarily mean a contractor is bad news. However, if you can see a trend of disgruntled customers and bad experiences, it's probably best to stay away from the company in question.
​Scope Out Social Media Profiles
Another place to gauge an HVAC contractor's reputation is on their social media profiles.
Are they active on social media? Do they have followers? Do they post helpful content, or are they simply pushing their services?
​
A company's social media presence isn't the be-all and end-all. However, a well-run page where the contractor is engaging with customers is always an encouraging sign. 
​Get Quotes From Potential HVAC Contractors
Once you have whittled down your list of potential heating and cooling contractors, it's time to get some quotes.
After you have received quotations from all of the contractors on your shortlist, compare these. Ideally, the quotations should itemize the individual components of what you are being quoted for, as well as labor. This way you can get a clear idea of what different contractors are charging for what. 
When reviewing your quotes, keep in mind that the cheapest options are not always the best. Ideally, you will want to combine value for money, will quality service. The contractor that can do this may not have the lowest quote, but they might save you money and frustration in the long run.
​Don't Hesitate to Ask Questions
Lastly, don't be afraid to ask potential HVAC contractors questions. It's your right as a potential client to find out everything you need to know about the company you are considering.
Some good questions to ask are:
Do you do background checks on your employees?
Do you do drug checks on your employees?
Are your employees certified?
How will your company work to exceed my expectations?
How experienced are your employees?
How energy efficient are your products?
​
Some of these questions may sound unnecessary, but trust us, a lot of them are crucial. For instance, would you want someone in your family home that has committed a felony? If not, then you'll want to make sure that the HVAC contractor you choose conducts employee background checks.
Start Your HVAC Contractor Hunt Today With These Tips
Not all HVAC contractors are created equal. Some companies will try to squeeze every dollar out of you with scammy HVAC sales techniques, and others will just provide an all-round lackluster level of service.
If you want to avoid dealing with these types of heating and cooling contractors—and skip on to the pros—implement these tips to find the best HVAC contractor in Denver.
Ready to begin your selection process? Start by browsing our services, or contact us today to request referrals or a free quote.